East Lombok is lush and less developed than the western part of the island, allowing you to peek into a rural part of Indonesia. Inhabited by the indigenous Sasak people, who keep their culture very much alive.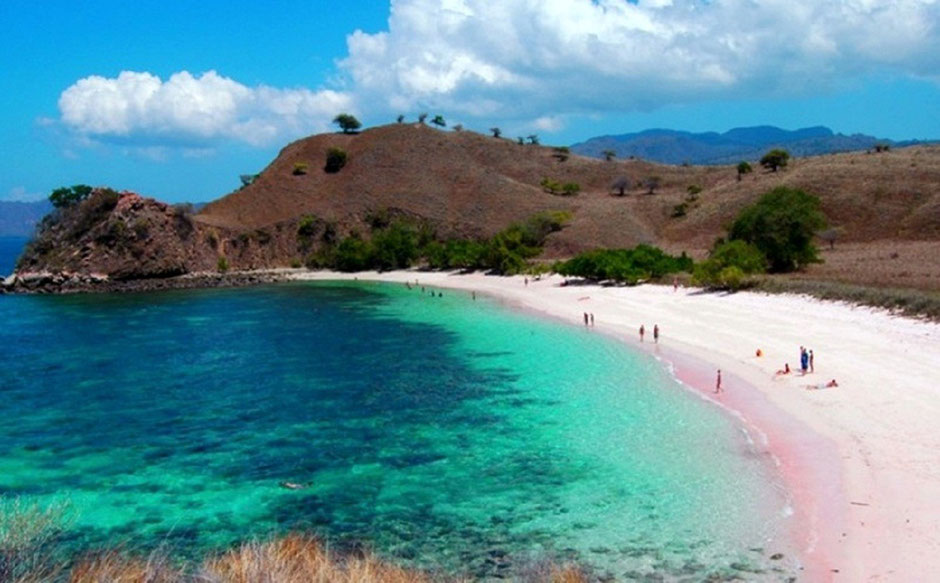 The region is essentially agrarian in activity with rice, copra, casava, tobacco, timber and other crops. Rainfall is lower in the south of the Regency and higher in the north as the land rises toward Mount Rinjani. Rinjani supplies a rainfall catchment area to the region and several into eastern Lombok rivers flow from its slopes. The sea supports a small local fishing industry, seaweed harvesting, a pearl industry and prawn farming.
The growing tourism industry in Lombok has had little effect on the eastern coast. The proximity of the new Lombok International Airport will possible lead to an increase in tourism related business and development in east Lombok in coming years.
Situated on the cool eastern slopes of Mt. Rinjani like a lost secret mountain hideaway, Sembalun Lawang which resides in the remains of a huge caldera, offers impressive views of the awesome mountain. Rinjani from Sembalun Lawang appears so close, you could touch it. From here the climb to the top of mount Rinjani is a lot closer.
Not far from Kota Raja, Loyok and its surrounding area, is famous for the bamboo crafts that it produces. Many local designs are created by skilled craftsmen working studiously each day on an amazing array of products.
This village in east Lombok is known for its traditional woven cloth. Still produced on old looms by skilled villagers the cloths are now experiencing a resurgence of interest because of their natural look.
Located forty kilometres east of Mataram, this area is famous for its waterfall, whose water is believed to cure all diseases if the afflicted bathes in its pools.
Jeruk Manis Waterfall lies in lush natural forest. Local people call this impressive fall 'Aik Temer', because they believe its waters are able to cure baldness.
Located further north along the road from Loyok, Tete Batu village is situated on the slopes of Mt. Rinjani, Lombok's highest mountain. The views of this awesome giant are breathtaking; a bathe in the local water is also breathtaking as it is very cold! Treks in the Rinjani foothills are a popular activity for those visiting Tetebatu.
This impressive sounding area (Kota Raja is literally King City) is home to an attractive waterfall, as well as offering stunning views across the region.
The capital city of East Lombok, Selong is an ideal stopover place for those wishing to go on to Labuhan Haji , Kaliantan and further to the east.
Upon Kaliantan's white expanse of sand, the Bau Nyale festival is held yearly at the same time as it celebrated in Kuta South Lombok.
Senanti's renown as wood carves village where they use a traditional methods passed down through the generations.
The dense forest which covers Lemor and its surrounding areas is an ideal place to escape the heat of the day. This lush place also boast a pool for swimming and various springs.
Suradadi villagers use their traditional skills to make handicraft items from lontar and palm leaves. Experienced craftsmen and women create boxes, mats, bags, wallets and other attractive products in this industrious village.
This traditional village which nestles at the bottom of Mt. Rinjani, is known for its uncomplicated way of life - a way of life which has been followed for generations.
Famous for its traditional Sasak dance productions, Lenek is also home to the Black Monkey. In this village, visitors can also buy a number of keepsakes that villagers produce.
A famous location from which to view fantastic panoramas which East Lombok offers, this area also houses a homestay which was built by the Dutch during their rule in Indonesia.
These three islets lie off the coast of North-East Lombok. The sea around these white sandy jewels are home to an amazing array of colourful marine life, making it and ideal place to swim and snorkel. These beautiful islets can be reached by boat from Labuhan Lombok.
Its a sacred grave of Selaparang King. This grave is located at Presak village, Pringgabaya. Its about sixty five kilometres from Mataram.
Its a sacred grave of Selaparang King. This grave is located at Presak village, Pringgabaya. Its about sixty five kilometres from Mataram.
---