DIVING & SNORKELING IN GILI ISLANDS
Three small islands, the Gilis, off the northwest coast of Lombok, surrounded by coral reefs, are fast becoming a center of attraction for tourists from all over the world.
The islands are stunningly beautiful and laid-back, with countless beachside cafes playing reggae in the evenings and serving refreshing tropical drinks, no cars or motorbikes to disturb the peace. The white sand beaches are unquestionably better than anywhere else in Bali or Lombok.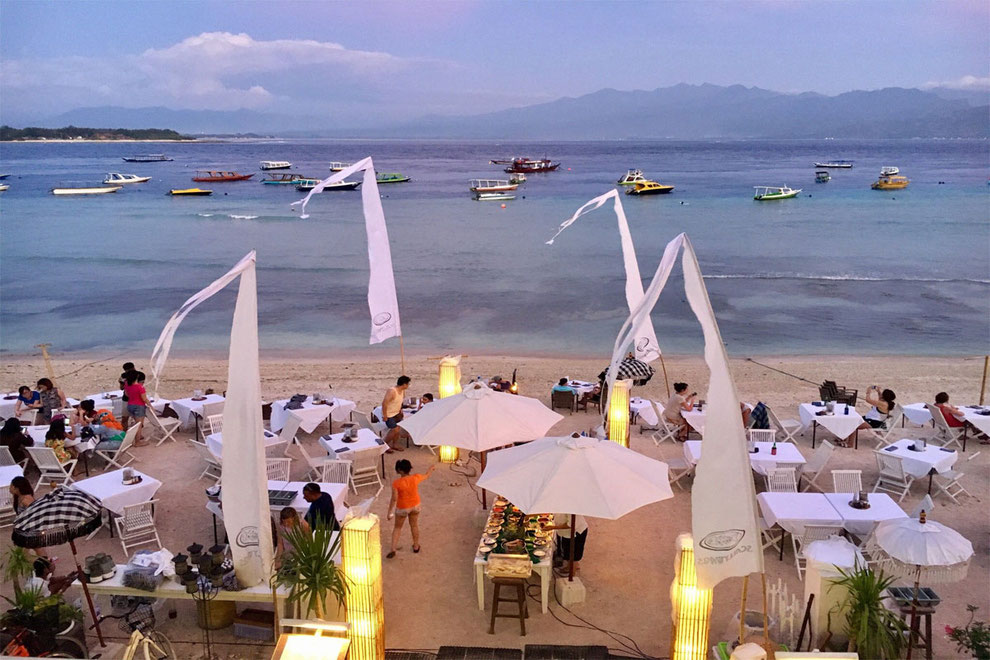 The dive center with all the high-tech equipment and professional instructors ensures that visiting divers of all levels of experience and ability can dive in waters that have more types of fish than anywhere else in the world - and that includes The Great Barrier Reef and the Red Sea.
- Daily Dive Trip from Senggigi & Lombok $98
- Speedboat from Teluk Nare to Gili Island: $30 (max 5 ppl)
The Gili islands have excellent dive sites, with an impressive array of sea creatures and plant life to be seen, such as green and hawksbill turtles, manta rays, bumphead parrotfish and more. Visibility is commonly in the 15-20m range. However, due to the exposed position of the Gilis, currents can be quite strong and drift diving is the norm.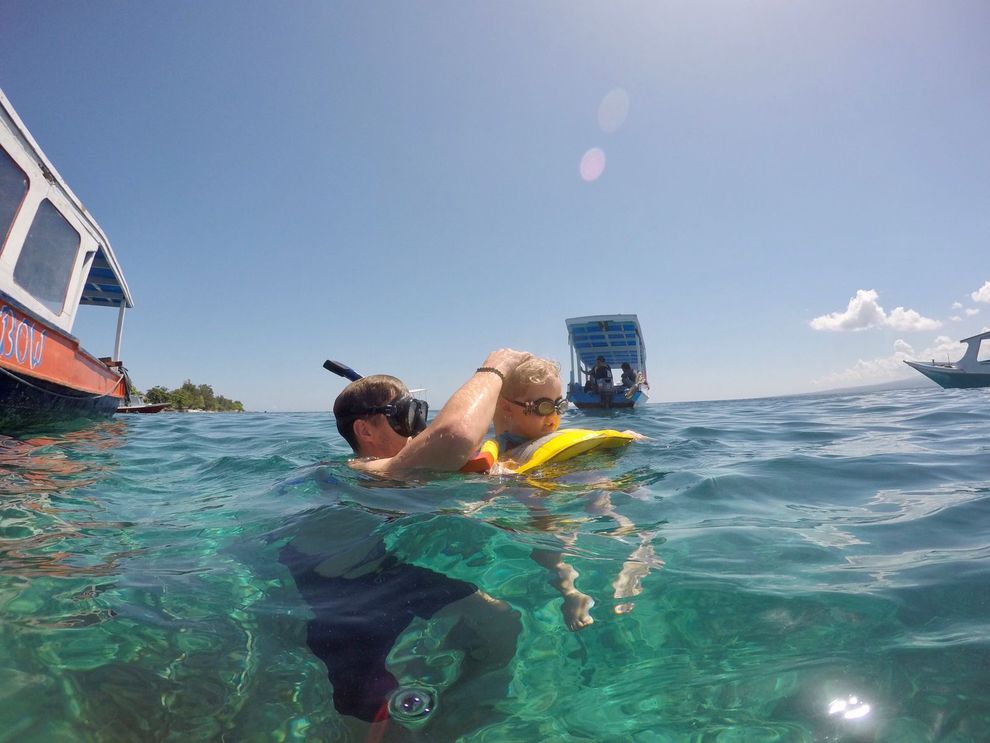 Now appears to head the list as the most popular island - it has long had a reputation as the 'party' island mainly through a concentrated and central foreshore area of restaurants, dive operations and hotels including some luxury boutique choices. High standards, great instructors, new gear, good boats, saltwater pool for training.
The quietest among the three, is a place to escape to and although it has a smaller list of accommodation options those that it has are tending towards a more up-market clientele. Snorkeling off beaches of pure white sand the coral is superb.
Has the largest local population and while it has more of a lived-in feeling than the other two islands for some that is quite possibly its attraction. On Gili Air it's possible to likewise enjoy the marine possibilities but also one can absorb some of the local culture missing on the other islands.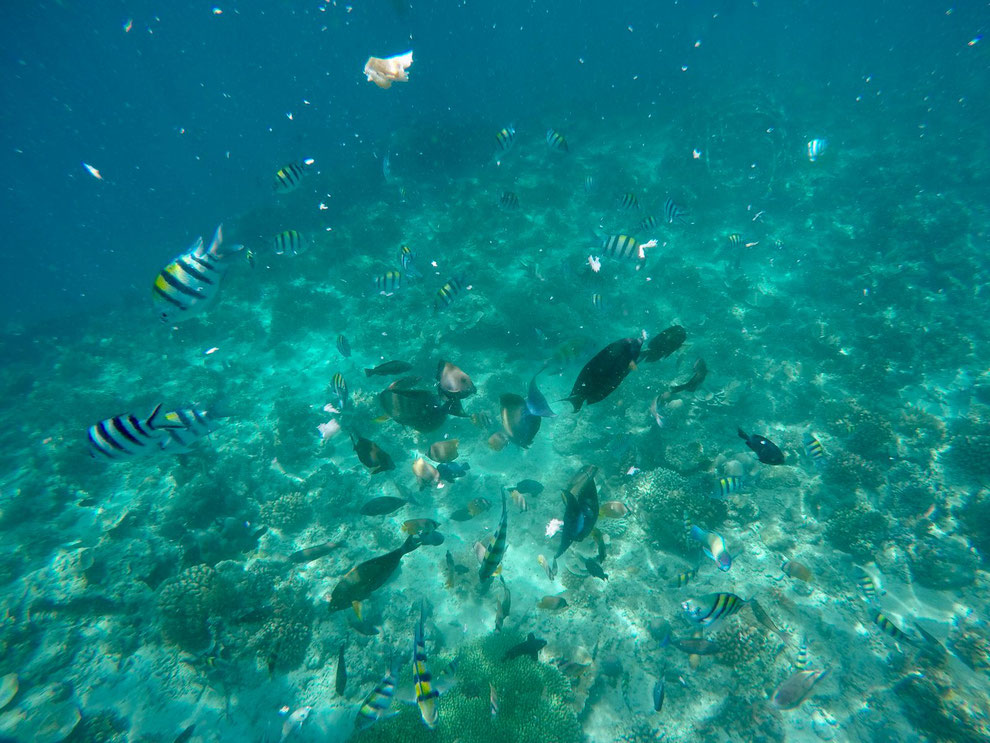 SNORKELING ON GILI ISLANDS
You can rent masks and fins off the beach, or contact any of the numerous dive shops to arrange snorkeling or diving at choice spots nearby. It's possible to snorkel right off the beach, but pay attention to the currents, which can be quite strong even near the shore.
Daily Share Snorkeling and Island Hoping  Boat Trip for only $12/person
The best snorkeling is on the east side of each island, while sea turtles are mostly on the north and west of Gili Meno!
At low tide it's difficult to get out without reef shoes.
---
---